Every person's desktop is as individual as a fingerprint. It is impossible to find twins, especially when we talk about the workplaces and tools used by creative professionals. Even the workspace and place of two office workers in the same company will differ from each other in the smallest things.
When it comes to creative professionals, the workspace is not limited to a desk, chairs, and PC. There is always something unusual and interesting. If you are looking for devices that will help you optimize your workspace and reboot your productivity, then today there are many solutions and useful gadgets. Below you will find interesting devices and gadgets that can become an integral part of your workspace.
Top 14 workspace gadgets for creative professionals in 2022-2023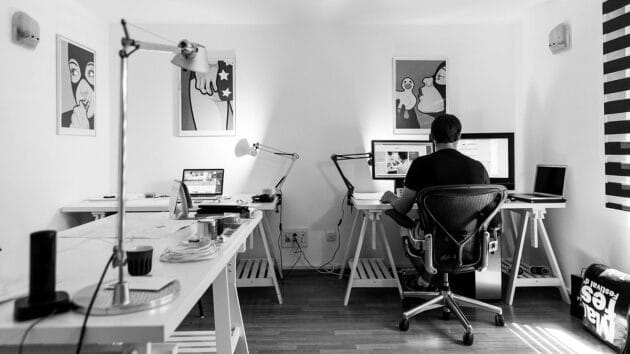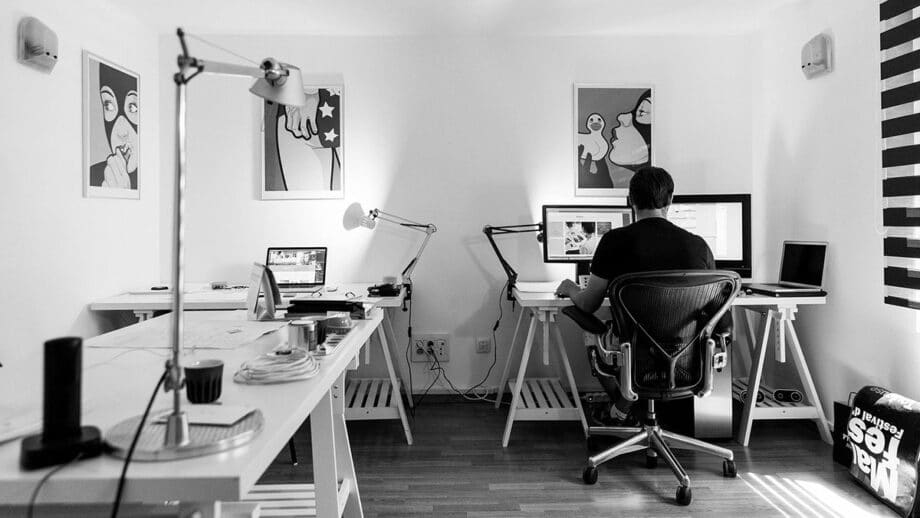 Do you want to make your workspace as convenient as possible? Today there are some gadgets that can provide not only comfort, but even affect your productivity. Below are the top 14 gadgets to pay attention to in 2022-2023.
Recommended for you: Top 10 Best Micro SD Memory Cards.
1. Key Light Air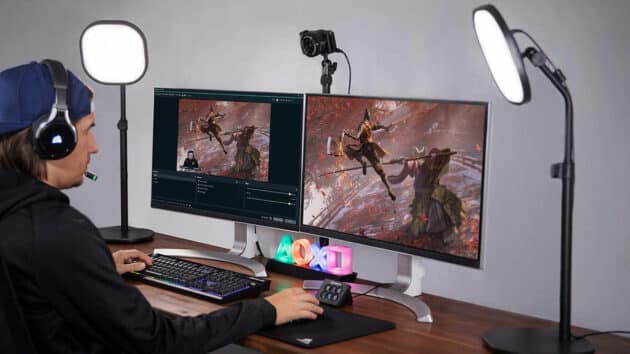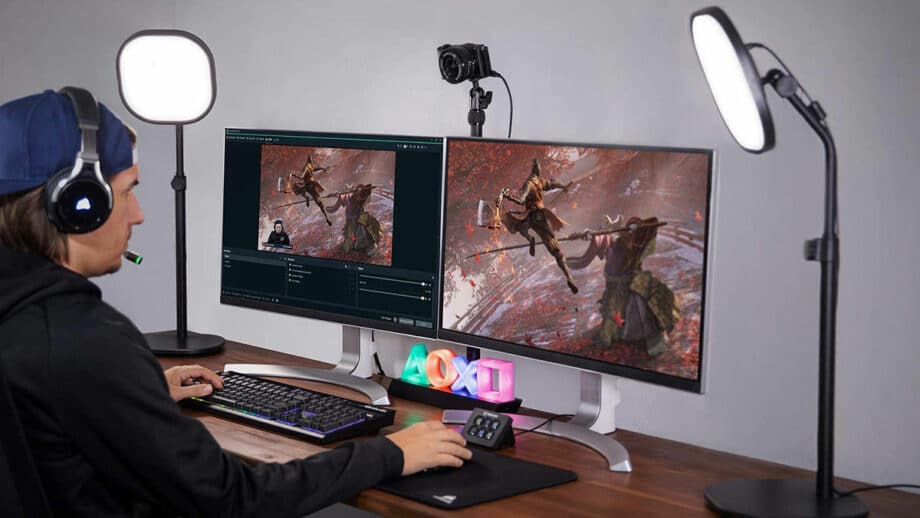 Lighting is something that many people forget about and thus neglect their health. Lighting also plays an important role in productivity, so a device like the Key Light Air should be a must-have. You will get intense illumination on your desktop without any harm to your eyes.
You can connect your Mac, PC, iPhone, or Android to adjust the brightness and control the light from anywhere in your office. Also, the design of this lamp keeps your desk tidy as it doesn't take up much space and there are no wires.
2. Twelve South HoverBar Duo
Want to get the maximum view of your screen? With this device, it will be very convenient for you to work and embody your creative ideas. This stand allows you to adjust the position of your iPad to the position you want. Therefore, you can provide yourself with optimally comfortable working conditions.
Twelve South HoverBar Duo is portable, durable, and stable. Therefore, it will be useful to you not only for work but also for leisure. For example, you can watch TV series or position your iPad so that you can watch your favorite content and cook dinner.
3. Chalkdown Standing Desk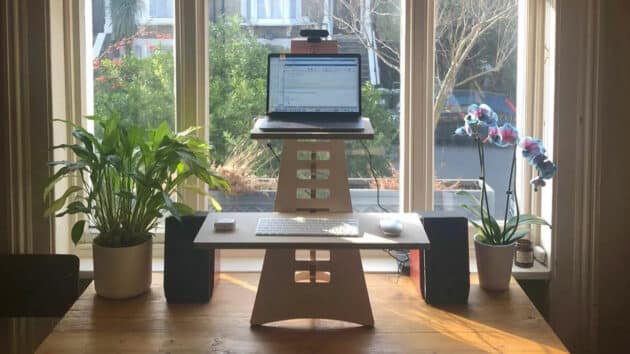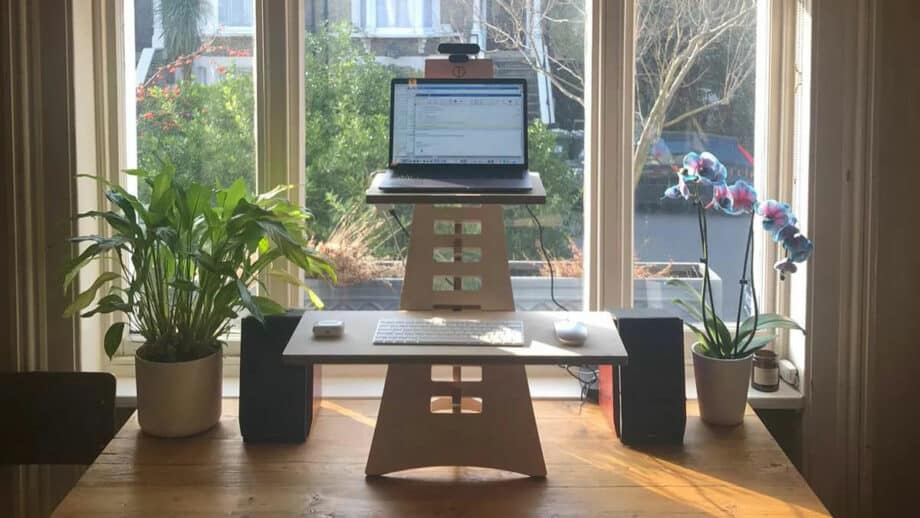 How about a makeover for your desktop? Chalkdown Standing Desk will become an incredibly functional assistant for your productivity. It also comes with an unusual design with the help of which every creative specialist will be able to organize the most convenient workflow.
The material is environmentally friendly, it is stable but also quite flexible. At the same time, the low weight allows you to experiment with the place where you would like to install this table stand without any problems. There are 144 height adjustment options, which will create the most comfortable position.
4. The Wacom One Creative Pen Display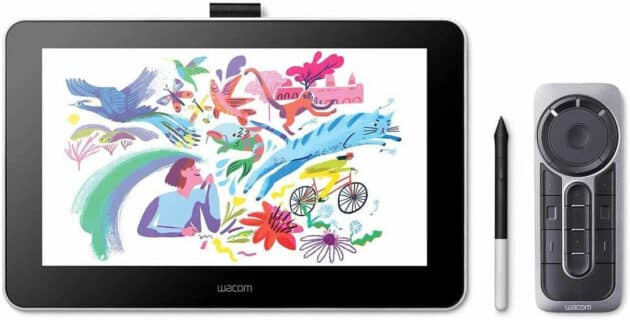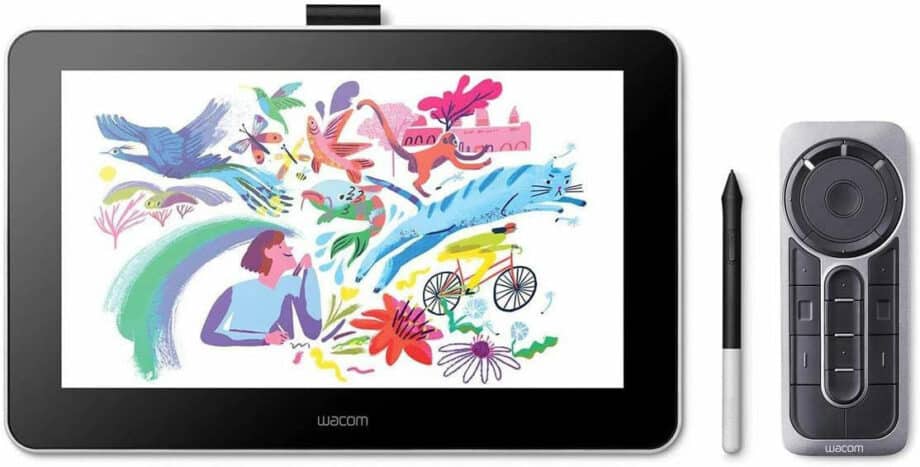 Need a digital drawing device? Then Wacom One Creative Pen Display is what you need. You will get a 13-inch screen and a pen with different nibs. This device is suitable for drawing, creating graphic objects, photo editing, and so on.
The process of using this graphic tablet will give you pleasure and make you feel like you are working on paper. By the way, you can use accessories from other brands for this device. The tool is compatible with PC as well as some Android devices, which will make your creative process convenient and productive.
5. reMarkable 2 Digital Tablet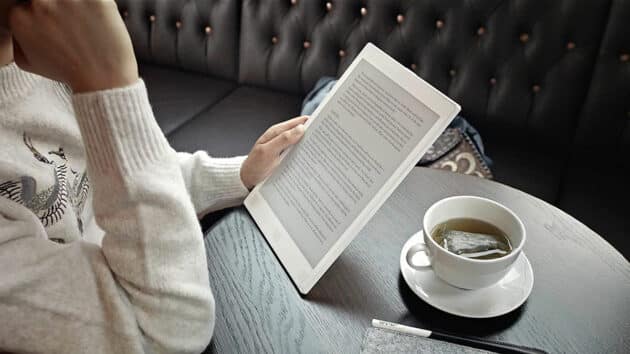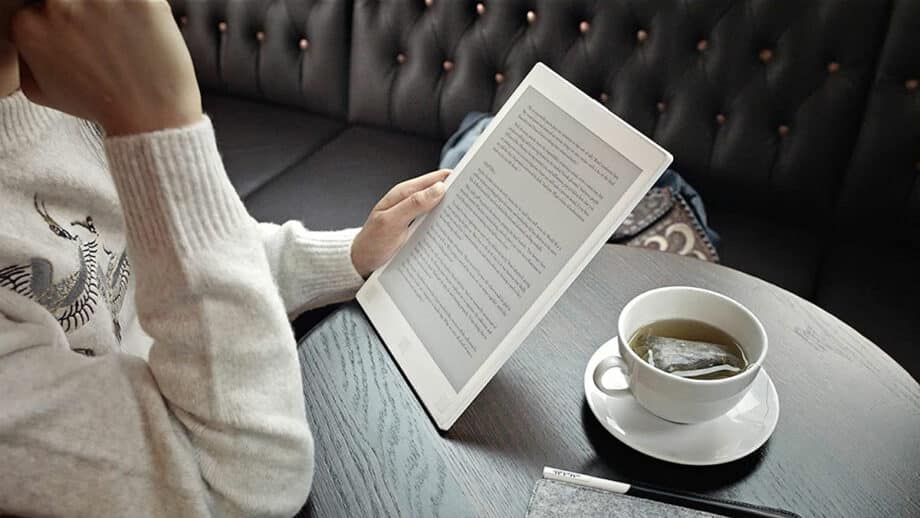 Wasting a lot of paper during your creative flow? Is the memory of your smartphone filled with hundreds of files that are your creative notes? It's time to stop torturing your smartphone and wasting paper with the reMarkable 2 Digital Tablet.
This Digital Tablet resembles a piece of paper that you can use to take notes. At the same time, everything that you write can convert to text and save to Google Drive and other services. By the way, this is a very convenient device for teamwork and brainstorming. This is a must-have for those who like to take notes and are looking for a digital alternative.
6. TRIO – Portable Dual & Triple Screen Laptop Monitor


Multiple screens are what creative professionals dream about. This is a convenient option that also streamlines your workflow and increases productivity. The device from TRIO will be a godsend for all professionals who are engaged in creative activities, be it writing or photography.
The tool will allow you to get additional screens for your laptop. Considering portability, you can use it anywhere. There is no doubt that this device will become an indispensable thing for your creativity.
7. DYSON TP01 purifying fan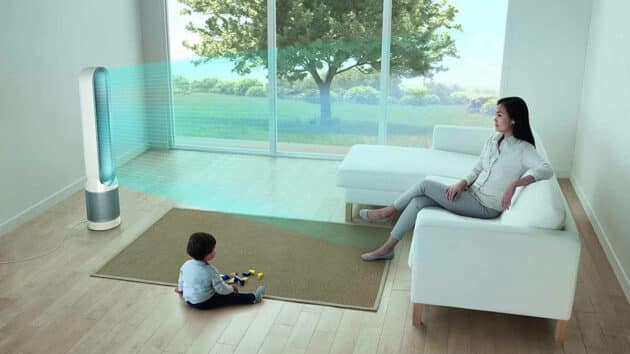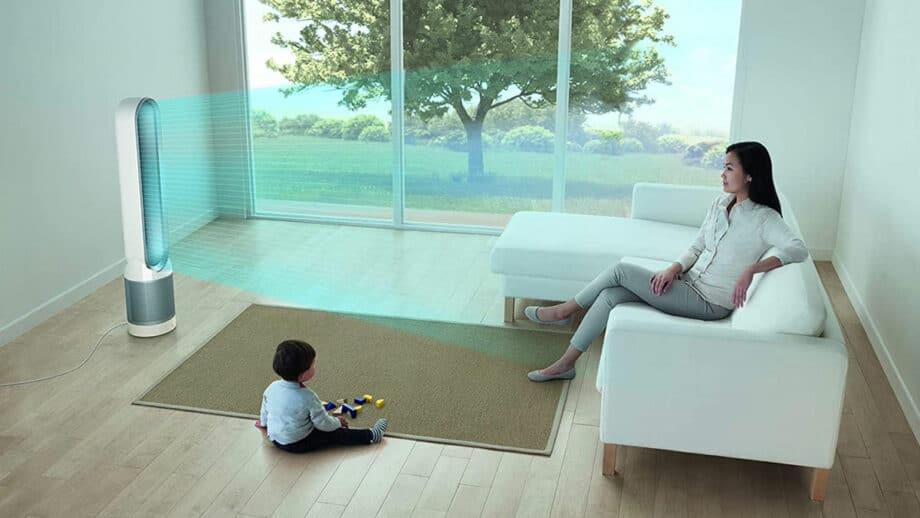 The air in your room is as important as the lighting you use. Too dry and dirty air in the room can easily become the reason for a headache and decreased productivity. Therefore, it is better to pay attention to a humidifier-purifier like the Dyson TP01 with a cooling function. It humidifies the air in winter and creates cool air masses in summer.
At the same time, the device cleans the air all year round and is able to absorb 99.97% of pollution with a size of 0.3 microns. You will get a complete picture of the air conditioning. The device is also perfectly customizable so you can create the most favorable conditions in the room.
8. Blue Light Glasses


Eye protection is something that every creative specialist should keep in mind. Such a problem can be encountered quite unexpectedly, but unfortunately, it can negatively affect both productivity and health. By the way, a headache is often one of the consequences. So, in order to protect your vision, you should pay attention to specialized glasses that protect your eyes from computer rays.
For example, you can consider Blue Light Glasses. Although experts continue their research on how effective glasses with such lenses are, experts note a significant improvement when using such glasses.
You may like: Top 10 Best Video Presentation Software for Windows and Mac.
9. SanDisk Professional G-Drive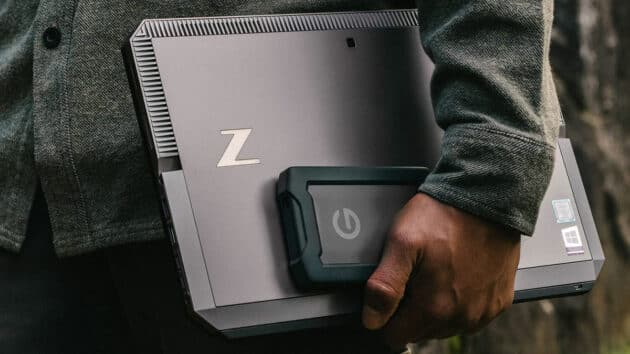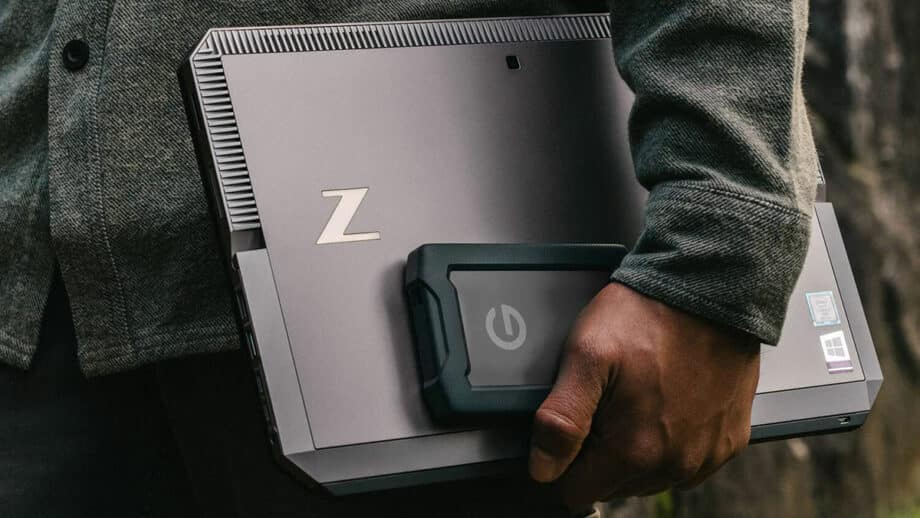 Large files are a pain for many modern professionals. Therefore, such a device as SanDisk Professional G-Drive can be real salvation when working with huge files. You'll get transfer speeds up to 1050MB/s. But this is not the only advantage the gadget comes with.
The device will allow you to store such files in complete safety. Even if you drop the device from a height of 3 meters, it will still be safe, along with the data stored with its help! The tool is also designed in such a way as to stay protected against water and dirt.
10. Mind Reader Comfy Rest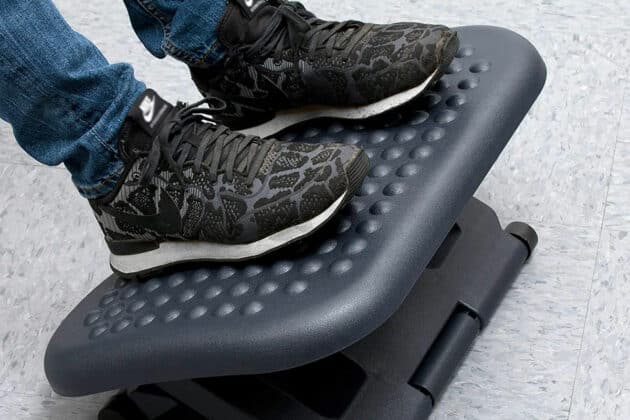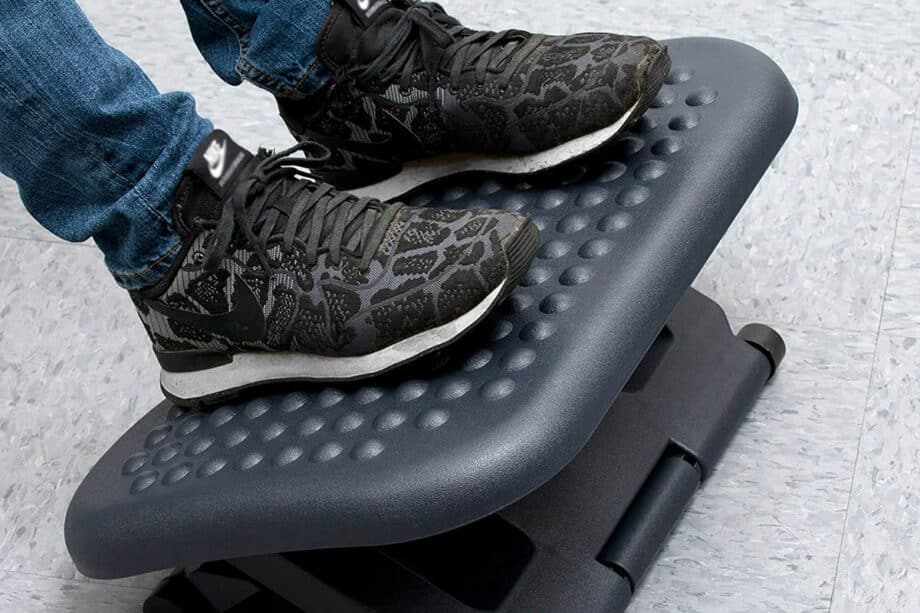 Discomfort during work is something that can reduce productivity. Mind Reader Comfy Rest is designed specifically for those who spend too much time at their desks. It has multiple height levels, so you can adjust the height to suit your needs.
Also, the convex surface allows you to massage your feet to relieve tension. This gadget can save you money on buying a new chair if you thought the seat was the problem.
11. Ember Temperature Control Smart Mug 2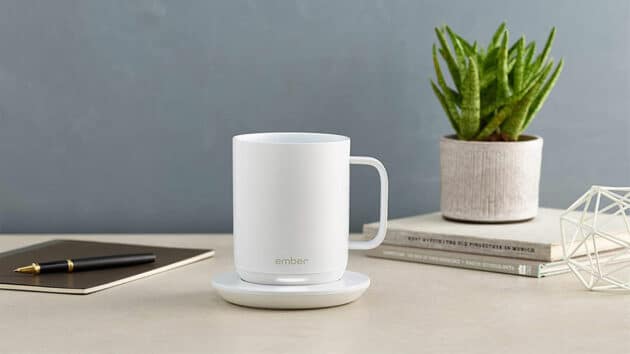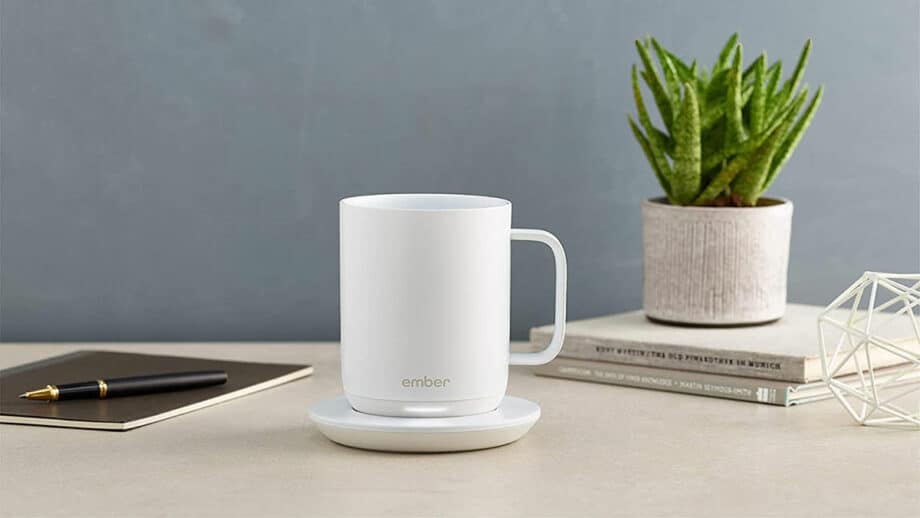 Surely you have come across a situation when you prepared a cup of coffee or tea and suddenly get a creative insight. But when you return to your cup, everything is cooled down. A smart mug like Ember Temperature Control Smart Mug 2 can be a nice solution to keep your drink hot for a long time.
Your coffee will be hot for up to 1.5 hours. At the same time, you can choose the temperature yourself and control the temperature directly from your smartphone.
12. Everlasting Comfort Seat Cushion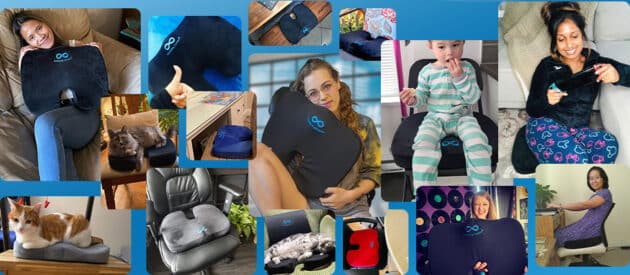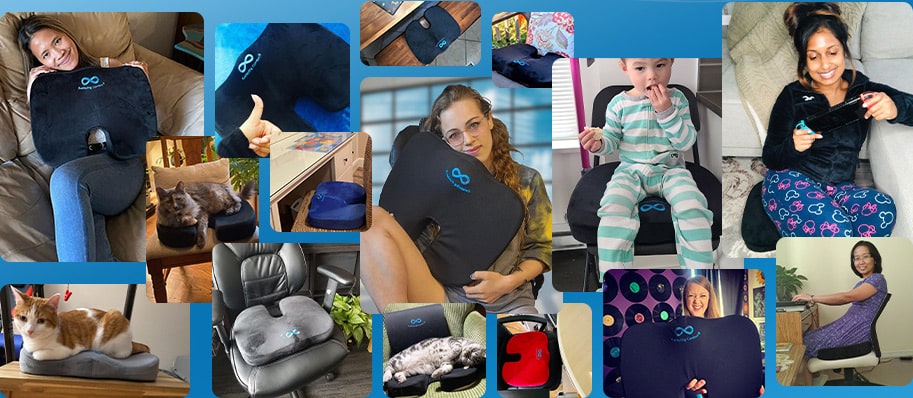 Creative professionals spend a lot of time at the workplace, especially when they are truly inspired and engaged. However, even the most comfortable chair can't provide maximum comfort when the creative process drags on for several hours.
Everlasting Comfort Seat Cushion is able to relieve stress and deliver additional comfort. This pillow will provide you with the right body position to take the load off your spine. Therefore, if you encounter discomfort, solve this problem with the help of such a device.
13. Air Omni 6 in 1 charging station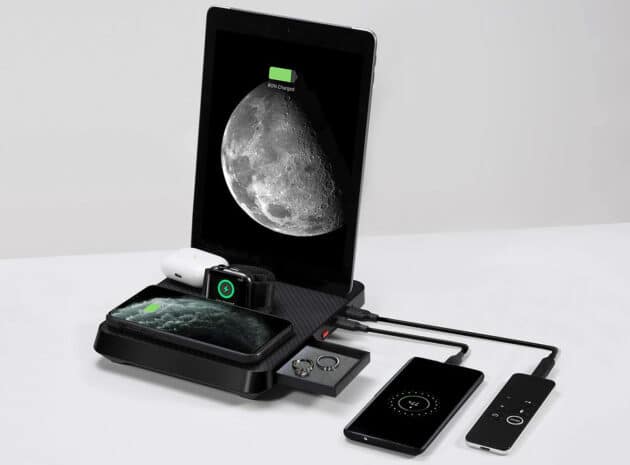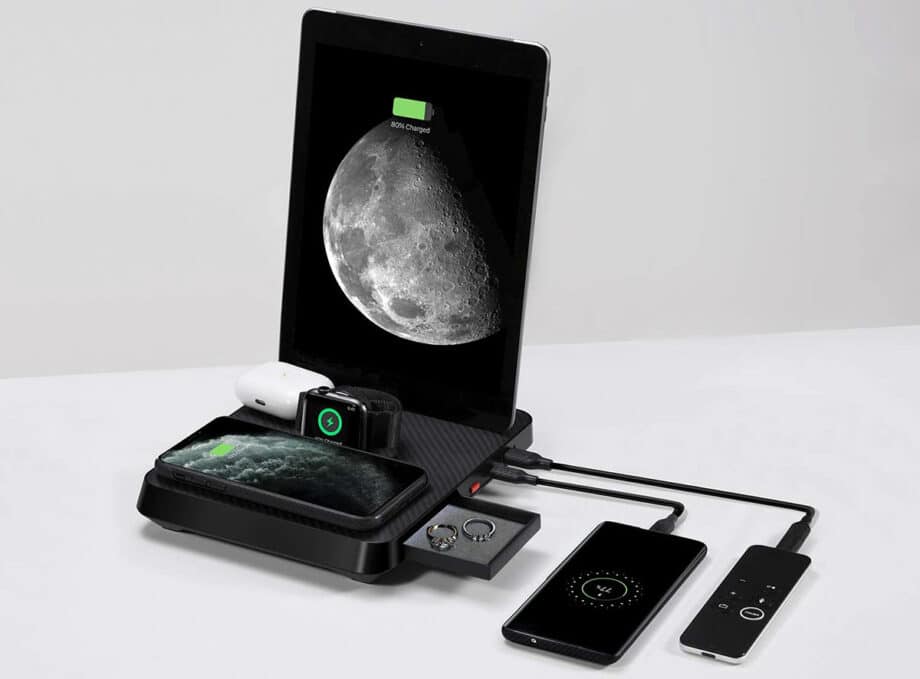 Charging stations have long become a must-have for everyone who seeks to provide themselves with the most comfortable and functional workplace. A notable feature of PITAKA Air Omni is that you can charge 6 devices at the same time. This station is compatible with many devices including iPhone.
The design and construction of the device allow you to place it on the desktop organically. The device charges quickly, so it is definitely worth your attention.
14. Moon Pod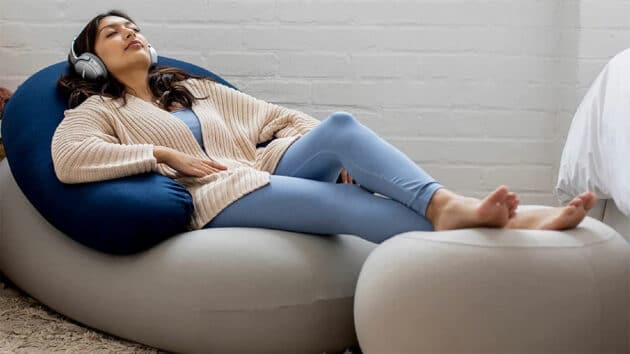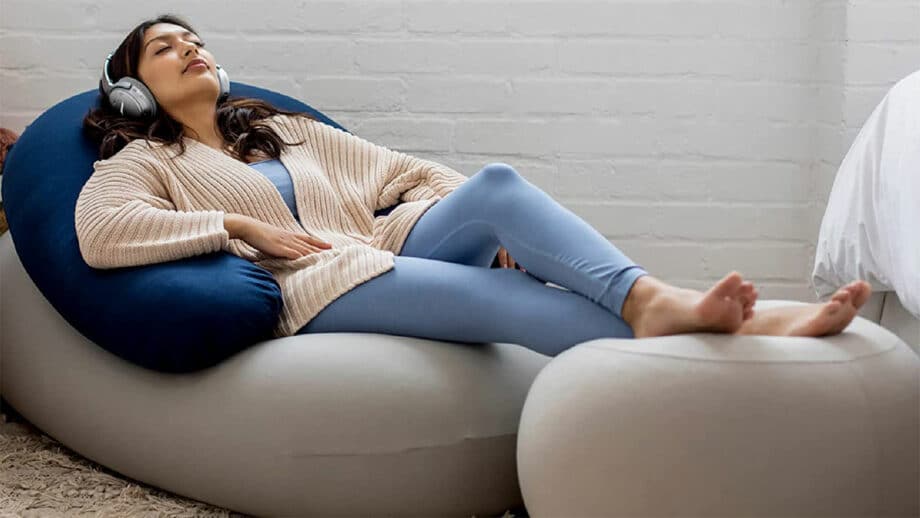 Productivity also depends on proper rest. Haven't you experienced that as soon as you relax and find yourself in complete comfort, inspiration and new ideas immediately come to you?
Therefore, it is worth taking care to create a creative place for yourself and you can do this with the help of Moon Pod. This is an incredibly comfortable chair that will allow you to relax a bit and still continue to work.
You may also like: Top 10 Best Internal Solid State Drives (SSD).
Wrapping up


As you can see, there are many interesting gadgets that can help you organize your workspace and optimize your creative work. Choose the devices that will become your assistants and help you stay inspired and productive day after day.




This article is written by Christine Tomas from Howly. Christine is a tech expert, consultant, and aspiring writer. She writes for different news portals and thematic blogs for tech experts helping her stay at the heart of programming, and technology news and providing expert answers for any tech issues.
Disclosure: Some of our articles may contain affiliate links; this means each time you make a purchase, we get a small commission. However, the input we produce is reliable; we always handpick and review all information before publishing it on our website. We can ensure you will always get genuine as well as valuable knowledge and resources.