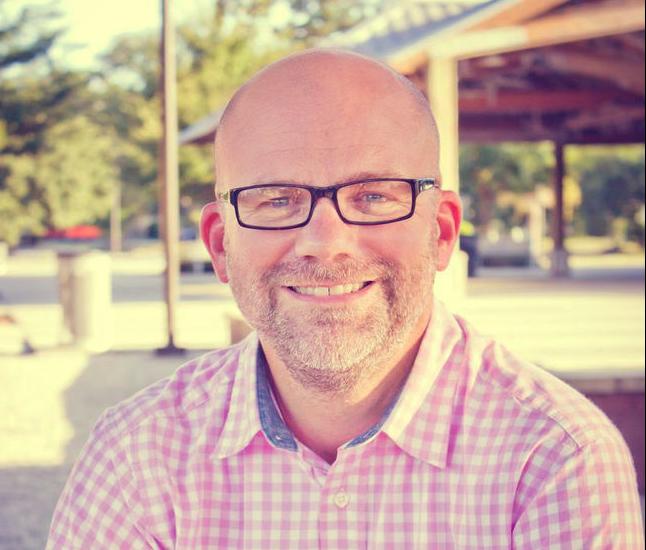 Q: Here we are with online instruction again, with many schools doing both remote and in-person learning simultaneously. Are we learning anything about teacher-led online instruction that can help us after the COVID crisis is over?
Yes. We're learning that technology-dependent K-12 learning has no future beyond the pandemic. It's a stopgap, not a path forward.
For those who don't know how things are working in many classrooms these days, students who must remain at home are led remotely by teachers who serve as a kind of wizard behind the curtain. Instruction is accomplished through video conferencing platforms like Zoom or Microsoft Teams, assisted by learning management systems like Canvas or Blackboard, and bolstered by a range of programs like Edgenuity, Google Classroom, or Odysseyware.
Just since the school year has begun, I've heard dozens of complaints from teachers and parents about the poor quality of teacher-led online instruction. Among them:
*Students constantly being unable to hear, unable to see, or losing contact with teachers due to overloaded technology or weak internet connections.
*Kids being shut out of their online classrooms or programs due to login problems.
*Online video conferences being constantly invaded by uninvited pranksters, exposing classes to obscenities, racist language, and pornography.
*Programs and platforms that are too complex for many teachers and students to handle.
One parent told me her daughter hasn't been able to log on to her online classroom all week. The teacher told the student to contact her district's tech support hotline. It took her hours to get through. The technician's response was, "Go ask your teacher. She knows more than we do about the problem."
These issues are not novel. Technological setbacks have been present since the day the first Apple 2E's showed up in classrooms. It's just that now they're magnified.
The problem isn't the teachers. It's the technology.
Teachers have always recommended the slow integration of technology into the classroom, implementing it only when it can do something better than the teacher herself. Why spend a thousand dollars on a TV screen you can write on (when it's working) when you can write on a whiteboard just as well?
Mid-level bureaucrats, however, will not stand for such a measured approach. Flush with tax money, eager to put what's New, Now, and Next into the hands of children, and enticed by snake oil salesmen in the tech industry, these so-called ed-tech "experts" have always danced around the digital golden calf.
For years they've sunk billions of dollars into a bottomless pit of technology without bothering to evaluate whether it's helping or harming our kids. Billions, of course, that could have paid for millions of extra teachers. Quick survey, parents: which is more important to you — Every child with his own school-issued iPad, or classrooms with a reasonable number of students?
It's not all bad, of course. We've made some advances. But any teacher will tell you that most technology is here today and gone tomorrow. Find a picture of the most state-of-the-art classroom from five years ago and you'll laugh yourself silly. It's like a technological crypt.
Meanwhile, many teachers, like John Henry against the steam drill, are accomplishing more with less. We're starting to realize that today's glutted kids are totally numb to our screens. What they need now more than ever is the human touch. They need the attention of an adult they love and respect. They need our voices. They need our hands. They need us.
Isaac Asimov's classic short story, "The Fun They Had," is about Margie, a child of the future who is very much like the children of today: sitting at home, staring at a two-dimensional screen, working through stultifying lessons tailored specifically for her individual brain. She finds a thing called a "book" where she learns about the way schools used to be in the 20th century. It makes her sigh:
"She was thinking about the old schools they had when her grandfather's grandfather was a boy. All the kids from the whole neighborhood came, laughing and shouting in the school yard, sitting together in the schoolroom, going home together at the end of the day. They learned the same things so they could help one another on the homework and talk about it. And the teachers were people…"
People.
If we learn nothing else from this experiment, I hope it's that what education needs going forward is the people who teach and the parents who love — live and in person.
Asimov concludes: "Margie was thinking about how the kids must have loved it in the old days. She was thinking about the fun they had."
She's not the only one.
Jody Stallings has been an award-winning teacher in Charleston since 1992 and is director of the Charleston Teacher Alliance. To submit a question or receive notification of new columns, email him at [email protected]. Follow Teacher to Parent on Facebook at facebook.com/teachertoparent and on Twitter @stallings_jody.