Two Juniors Complete Internship With UN Agency
William Moody '24 and Bhavna Prakash '24 worked for the International Telecommunications Union, specifically on the issue of global broadband access.

By:



Meghan Kita



 Tuesday, September 13, 2022 09:53 AM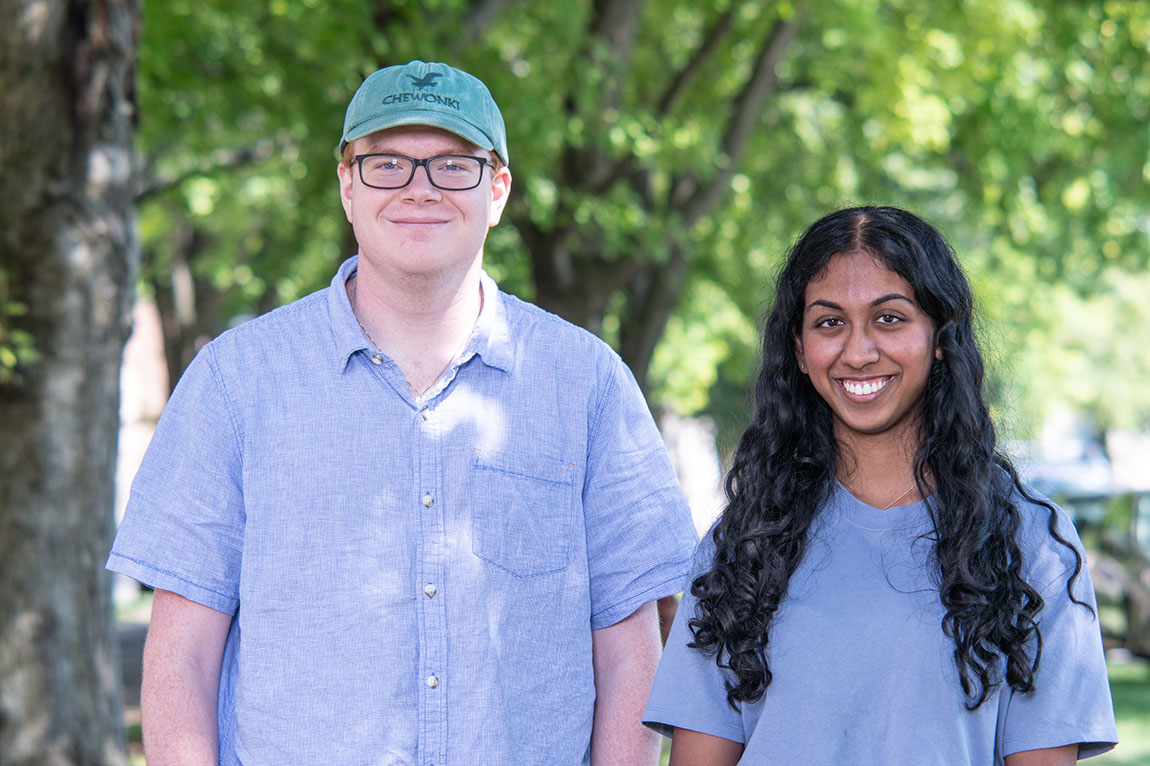 William Moody '24 and Bhavna Prakash '24. Photo by Tom Amico
The International Telecommunications Union (ITU) is a UN agency whose tagline is "committed to connecting the world." This summer, William Moody '24 and Bhavna Prakash '24 both interned with the ITU's Broadband Commission for Sustainable Development. The commission focuses on furthering internet connectivity around the world as a way of helping the UN achieve its 17 Sustainable Development Goals (SGDs). COVID made the benefits of the commission's work even clearer.
"At the start of the pandemic, the education system shut down and the health-care system shut down. Having access to internet and broadband has become a necessity to many people all around the world, especially if we want children educated and we want people to be able to see health-care professionals," says Moody, a history and international studies double major. "Investing in digital technologies seems a necessary route to take to make sure that society and the economies proceed as fluidly as possible [in future pandemics]."
Moody and Prakash learned about these internships from Professor of Political Science Mohsin Hashim, who manages the College's relationships with the Humpty Dumpty Institute and the Global Partnerships Forum. These international nonprofit organizations host UN-related events on campus, connect students to UN-affiliated internships and help bring Muhlenberg into the global conversation.
Both internships were remote, and the students would meet virtually with their supervisor each day to be assigned new tasks. One assignment was to read through the last 10 years' worth of the UN's annual reports on each member country's SDG progress and to summarize the changes that had occurred in the digital technology sphere.
"The most interesting thing that I found was the amount of people who didn't have access to technology and how far behind it put them, especially with COVID," says Prakash, a predental biology major, political science minor and Dana Scholar. "Being connected helps progress. When COVID came around, people who couldn't access technology fell behind by a few years."
The students' experience allowed them to see the inner-workings of an international agency affiliated with the UN and to understand the importance of connecting the world in this way.
"Getting technology to places that otherwise wouldn't have it keeps the world moving together rather than leaving a group of people behind," Prakash says.